It is already known that popular film critic and producer Dhananjayan would be funding director Thiru's next, Mr.Chandramouli, featuring 'Navarasa Nayagan' Karthik and Gautham Karthik, and Regina Cassandra, in lead roles.

The makers have now officially announced that the film will also feature five acting students from BOFTA Film Institute, run by Dhananjayan. Aditya, Ashwin, Maarikkani, Praveen, and Rajendiran are the five students, who would be acting in this film, which has music by Sam.C.S., and cinematography by Richard.M.Nathan.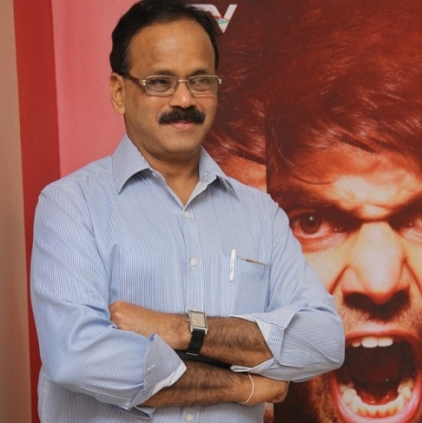 Thalapathy Vijay's Mersal is in the controversy for its dialogues against GST, which has irked BJP party and its members.

Popular trade analyst, producer, and writer Dhananjayan Govind shared his official statement on this issue. He has stated, "Don't understand why politicians make a big fuss about a few dialogues in a film! Films are nothing but an entertainment/time pass medium, which cannot bring any difference to people. If films could bring in a change in our state, there should be no corruption in all walks of life, should not be a drunken society (huge sale of liquor reported every year), no crimes in every corner, etc. 'Indian' thatha, 'Ramana', 'Mudhalvan' and so on are all good films to watch but could not bring in any change in TN. That is the reality.

Politicians should just leave cinema alone and not make the Stars of films as 'Leaders' by their provocative statements. It is these kind of statements and personal attacks that make cinema focused Stars into Political Leaders, which Tamil Nadu can ill-afford again. Tamil Nadu needs a strong political leader, who can bring in a long term change to people & state, like Chandrababu Naidu garu in Andhra Pradesh. Leave Cinema alone please"