One more round of the theater strike might hit Kollywood soon. The Telugu film producers have decided that they will not be releasing any films from March 1, as a protest against the digital cinema servers, and visual presenters like Qube and UFO. This is being done due to the high renting rates charged by these companies in order to project films.

The Telugu producers council has come forward and requested the producers of Kannada, Malayalam as well as Tamil films. A meeting was held by the Tamil Nadu Film Producers Council, headed by its president actor Vishal. Sources say that during this meeting, it was discussed that the TFPC will also join the protest and cancel all releases starting March 1st. It is also said that the online ticket pricing and parking charges issues were also discussed.

We need to wait for an official announcement from Vishal's side to find out more about this. Stay tuned!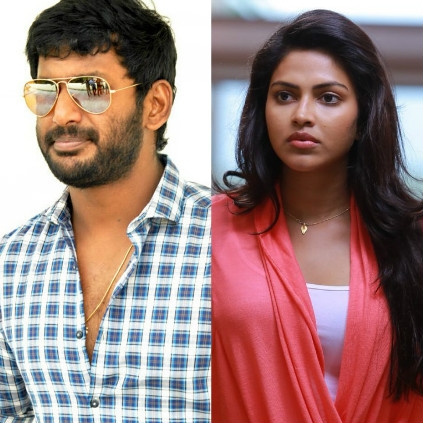 Amala Paul recently filed a complaint against an individual at the T.Nagar Police Station for asking sexual favours. Nadigar Sangam Secretary, Vishal, has now appreciated Amala Paul for her brave move and has thanked the Police for reacting to this issue immediately.

The press statement from Nadigar Sangam states, "Amala Paul had recently told everyone that she faced sexual harassment from an individual. After that, the police officials from Mambalam R1 police station inquired Amala Paul and arrested that person.

Nadigar Sangam thanks the Police for their quick action, and also appreciates Amala Paul for coming out and speak about this. Though many actresses, face these sexual tortures, only very few come out, and I appreciate Amala Paul for that.

Vishal,
General Secretary,
Nadigar Sangam"