Simbu who is celebrating his 35th birthday today met the media at the Chennai airport sometime back. Speaking to the press, STR thanked everyone for their birthday wishes.

Here is what the VTV actor had to say, "Thanks everyone, flooded with a lot of wishes since morning. I am overwhelmed, thanks to people of Tamil Nadu, my fans and friends in the film industry for all your warm wishes."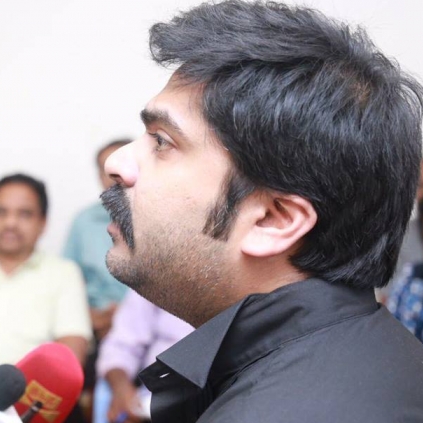 Simbu who is an active supporter of Jallikattu had posted a video on facebook following the police attack at Marina. He has shared his views on the protest, police invasion to dissolve it and also what could be done for the betterment of the people.
Simbu said, "The ordinance is itself a victory for us and the protest will happen again but looking at the current situation, it is better to stay calm and patient and rejoice in peace. The protest was carried out with no leader and completely by the people. It is upto them to decide what is right for them as it is solely their movement, But this is just a humble request from me to the protesters out there to stay calm in this situation. We have got partial victory and the government will take some time now to get us our final victory word. But for now, the violence that seems to setting in has to be stopped and people have to act smart. Also, this suggestion is not out of fear but out of care as people's safety is of utmost importance. After this, if problems arise again, we will definitely protest and get our rights."
He also said that, we do not need to protest during such a situation and if at all required, we will use a non violent protest again later on. Our fight was only for Jallikattu and we will never indulge in violent methods for it. He does not insist on people to listen to his decision but requests them to understand the sensitivity of the situation and act smart for our own welfare. He also promised to stand behind the people's decisions and that his extended support would always be there for them.
Apart from this, he tweeted, "You can voice your opinion, & even I will have an opinion, but I will always stand by the people's mandate & peace should prevail. A humble req to Hon'ble @narendramodi Ayya to Imd give a statement of confidence & guarantee to 2 stop dis situation in TN. We trust in u."