With Valentine's Day just around the corner, a lot of excitement is surrounding it. Many directors have portrayed their perceptions of love, and we have seen innumerable films in Tamil cinema with romance as its base. One of the directors who had his own vision, and never failed at portraying true love is Gautham Menon.

On February 14, Chennai's GK Cinemas will be playing four romance films out of which the bookings for two, are already open. The first three films will be the Vinnai Thaandi Varuvaaya and Neethane En Ponvasantham, and Achcham Yenbathu Madamaiyada. All of which are Gautham Menon's classic love portrayals.

Ruban Mathivanan, the MD of GK Cinemas took to Twitter to confirm this as he said, "This Valentine's Day come fall in love, 4 movies. First two are #Neethaneenponvasantham and cult classic #Vinnaithaandivaruvaya ❣️❣️ bookings open now."
**The tweet is not spell-checked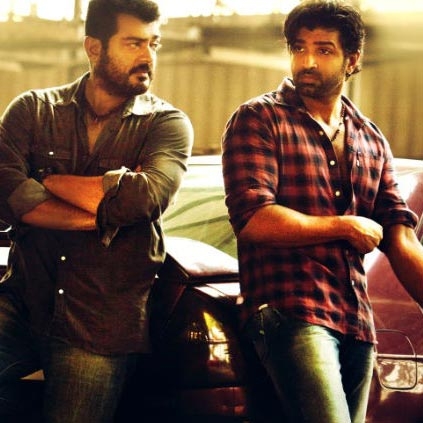 Today, February 5 marks the 3rd year anniversary of Ajith's Yennai Arindhaal directed by Gautham Menon. The film met with a good share of positive reviews and acclaim from not just ardent Thala fans but also the neutral movie-goers. Yennai Arindhaal also gave actor Arun Vijay the much-deserved breakthrough.

Here is what Arun Vijay had to say for 3 years of Yennai Arindhaal, "Thanks to @menongautham & #Ajith sir for letting me find myself & show everyone who I really was through #YennaiArindhal 3yrs back.. Can never forget the luv u'll still shower for #Victor, which will be da closest to my heart..Will always give my best to win ur hearts forever😘😘"

*Tweet is not spell-checked
GK Cinemas to play VTV and Neethane En Ponvasantham and AYM for Valentines day
People looking for online information on Achcham Yenbadhu Madamaiyada, Gautham Menon, GK Cinemas, Vinnaithaandi varuvaayaa will find this news story useful.