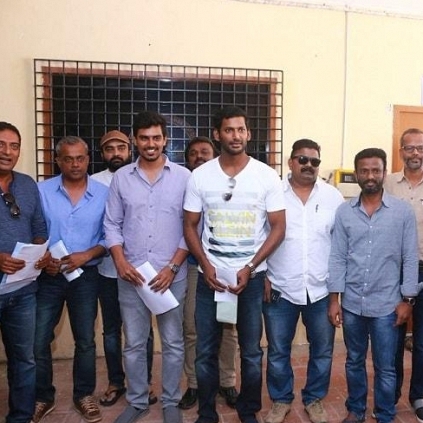 The Tamil Nadu Film Producer Council (TFPC) members will be having a general body meeting on December 10 (Sunday) at 10:30 am at the Kalaivanar Arangam. On December 7, a few members of the council approached the High Court asking them to stop this general body meeting. However, the judge Karthikeyan has rejected this proposal from these few members and the meeting is all set to happen.

Some of the policies of the TFPC have been amended and changed and these changes have been sent to all the 1,211 members of the council by mail. This meeting on Sunday is set to happen in the presence of ex-judge Ramanathan, who will be observing the meeting.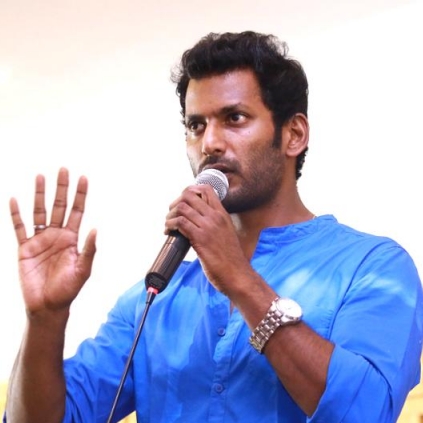 Following the major commotion that took place at the annual general body meeting of the Tamil Film Producers Council yesterday, actor Vishal came out and interacted with the press and addressed all the concerns raised against him. His speech follows:

"We have completed the annual general body meeting of the Tamil Film Producer Council. I don't know if it is their grudge against me, but some people were a hindrance to the good things that should have happened. They unnecessarily grabbed the mike, cut off its wire and came to beat us up. Everbody has the right to register their opinions, but there is a way to do it. I thank the police for backing us up. Since everything happened in front of the judge, we have enough evidence to show what took place. Although, we could have avoided this. But I can still assure you that going forward; good things will come by for the producers."

When asked about the accusation placed against Vishal by TR and others, about the Rs 7 crore scam, this is what he had to say. "After scamming for Rs 7 crore, we cannot be courageous enough to hold a general body meeting like this. Every single time, they are only telling in front of the press that corruption has taken place, but they are not coming forward with proof and raising their queries with us. If they bring some evidence, we will definitely answer."