After becoming the president of the Tamil Nadu Film Producers Council, actor and producer Vishal has been making some good moves to improve the situation of the Tamil film industry. Today, yet again he has taken to help one section of the industry, the cable TV operators.

TFPC has invited Tamil Nadu Cable operators for a special meeting to take the immediate necessary action for the betterment of both, the cable operators and the TPFC. This is being done to improve the revenue of cable operators and develop the quality of the picture. TFPC has helped in deciding the processes that have to be followed in order to function smoothly.

One of the most pleasant decisions, however, has been that where TFPC has now abolished the system of having an intermediate person to act as the link between the TFPC and the Cable operators. Now, the cable operators can directly contact the TFPC through the helplines provided.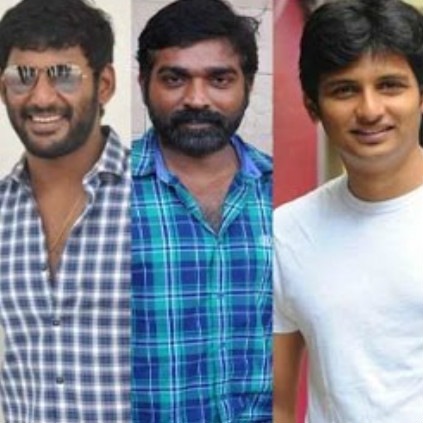 Here are a few quick updates on the upcoming ventures of Vishal, Jiiva and Vijay Sethupathi:

1. The motion poster of Vishal, Samantha and Arjun starrer Irumbu Thirai will be launched at 5PM on November 26.

2. A single from Jiiva's upcoming Kee, titled 'Raaja Paattu' will be launched by director Gautham Vasudev Menon at 7.45 PM on Tuesday, November 28.

3. The teaser of Vijay Sethupathi and Gautham Karthik starrer Oru Nalla Naal Paathu Solren, will be released at 6PM on November 29.