Jindha Gopi, an upcoming artist as well as a drummer is kicked about the way his film acting career has been shaping out. He had been seen in minor roles in big films like Theri and is a close associate of drummer Sivamani. Talking about the upcoming films he said:

"There were days when I dreamt of seeing Vijay sir in person. But when I got the opportunity to work on Theri, I was super excited. However, due to an injury I was unable to continue with Theri. I have given my Thalapathy 62 auditions and am waiting for a result. I was also seen in recent films like Vikram Vedha, Meyaadha Maan and am eagerly awaiting to see myself in Naachiyaar as well."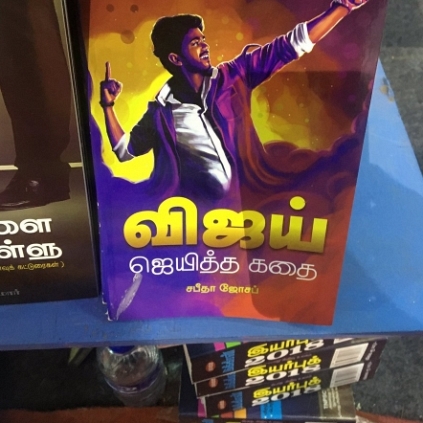 A book about Thalapathy Vijay, written by Sabitha Joseph, titled, 'Vijay Jeitha Kathai' was launched in January. The book will be available at the 'Naalai Namadhe' book fair, that is happening currently in Tirunelveli. This book talks about Vijay's travel as an actor in the past 25 years.

Behindwoods got in touch with the author to know more about this, who said, "When Vijay's Endrendrum released, I had written a book called Endrendrum Vijay 15, with 15 episodes. In this book, I have written about Vijay's travel, his ups and downs in the career and much more. Vijay has introduced numerous debut directors, who are now successful in the industry. The book will also talk about that, apart from his kind humanity and dream home."