On the late hours of last night, Tamil Film Producers Council (TFPC), announced that no film shooting or events will take place from March 16. Now, an official statement from Vishal and team, has come, revealing the reason behind the strike, and why is there a necessity to stop all the film shootings and events.

The statement reads, "To enhance and improve the wealth and life of all our producers, we have put forth our important requests, and demands. Every film shooting will be stalled until we get an answer for this.

Important requests:

1. Producers will not accept or pay the VPF rents for Digital Service Providers (UFO and QUBE)

2. Flexible ticket pricing should be incorporated according to the film's star value, and other factors, to increase the number of movie watching crowd. Each film should have a different ticket price.

3. Online ticket charges should be slashed and brought down.

4. All theatres should incorporate 'Computerized Ticket Booking'.

5. To bring release regulation terms for small-scale movies, which face problems in getting theatres.

6. To regulate and bring in control, the exorbitant expenditure of production costs, for shooting a film.

The crowd coming to the theatre has totally come down and this is due to the high ticket rates and online ticket charges. This should also be changed.

So until all of the above-mentioned demands are met, our strike will continue."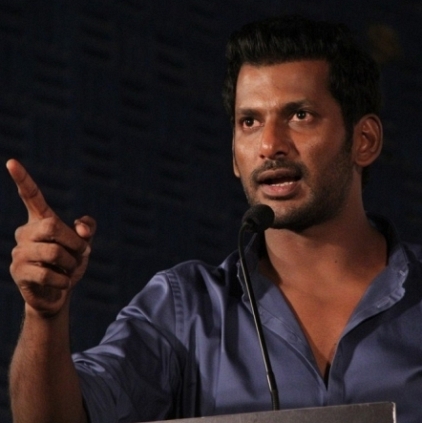 It is a known and reported fact that H Raja had shared his opinion on demolishing the Periyar statue through a Tweet, which he went on to delete later. A lot of people have been sharing their views on his statement. Now actor Vishal has come out with a smashing statement with respect to the same. Vishal's post read:

"Condemning #HRaja is an understatement for his uncalled statement on demolition of #ThanthaiPeriyar statue. U seem to be alienating yourself every other time u comment on any topic.not right and not done. Hope u understand atleast this time. God bless".
*Twitter post is not spell checked