SURGEON REMOVES FULLY-FUNCTIONAL KIDNEY OF PATIENT, THINKING IT'S A TUMOUR
Home >
News Shots >
World
By

Behindwoods News Bureau

|

Nov 07, 2018 02:43 PM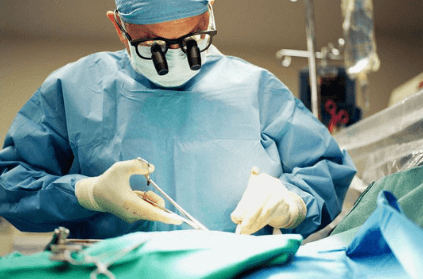 Medical negligence is a recurring occurrence in India. But this latest incident will make you think twice before visiting a hospital. In yet another gross incident of medical negligence, a doctor removed a woman's entire kidney mistaking it to be a cancerous tumour.

The incident took place in 2016 when a woman was lying on the hospital bed, waiting to be relieved of her back pain. Instead of the back pain, she was relieved of her fully-functional kidney. When she woke up from the surgery at Wellington Regional Medical Center in Florida, she was told that the surgeon had something else, the Washington Post reported.

During the spinal procedure, the surgeon, Ramon Vazquez, had allegedly noticed a mass in the woman's pelvis, suspected that it was a cancerous tumor and cut it out according to the administrative complaint filed in court.

It was later disclosed that the large chunk that was taken out of the woman's body wasn't a tumour but her kidney.

The patient did the obvious which is to sue the surgeon. An official complaint was filed on December 15, 2017. Meanwhile, the lawsuit for settled for a 'nominal amount' and the surgeon vindicated himself of any fault.
Tags :
#HOSPITAL #SURGEON #KIDNEY #TUMOUR #MEDICAL NEGLIGENCE
next