SUPERMODEL'S MIRROR SELFIE LEAVES INSTAGRAM CONFUSED; CAN YOU SPOT WHAT'S WRONG?
Home >
News Shots >
World
By

Behindwoods News Bureau

|

Dec 03, 2018 05:20 PM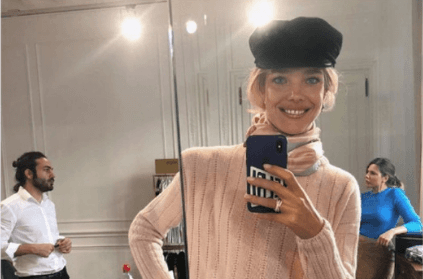 In 2018, the internet was home to several unexplained phenomena. One such incident came to light recently after a Russian supermodel posted a mirror selfie on Instagram. The seemingly regular selfie is going viral, thanks to something people on Instagram have noticed and are scratching their heads over.

Can you spot the problem? Mind you, it may not be simple as you think
If you found something missing from the photo, give yourself a pat on the back. While the model looked uber chic in the photo, her legs seemed to be missing! "Sorry but what happened to the photo of one of your legs? I can only see wood. Weird," read one of the comments on her post.

While many are asking the same question, others have tried to explain the confusing situation. Some believe that an illusion was created due to the shape of the mirror.

"Mirror on the two doors sometimes gives this effect due to a different angle. Look closely, there is even a finger visible in the waist area. The shoulder area has been stretched. That is why the leg is not visible..." explained a user.

Whatever the case, fans of the super model loved it nonetheless!
Tags :
#INSTAGRAM #MIRROR SELFIE #OPTICAL ILLUSSION #CHALLENGE #BUZZ #TRENDING
next