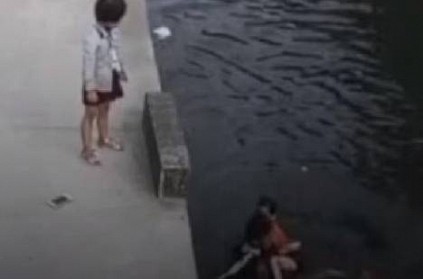 A young delivery man from China proved that anyone can be a hero after rescuing a six-year-old girl from drowning. The video of the incident went viral on social media following which the man was hailed as a hero.
The video, captured by a nearby CCTV camera, shows a six-year-old girl slipping and falling inside a river while she was washing a mop. The delivery man noticed the girl drowning and immediately stops his bike, keeps his phone on the ground and jumps inside the water to rescue her.
He can be seen holding the girl and carrying her out of the water. He places her on a stone and goes back inside the water again to retrieve her shoes.
The incident took place in east China on October 13. The rescuer was later identified as 23-year-old He Linfeng, a food delivery executive.
Tags :
#DROWN #RESCUE #VIDEO
next