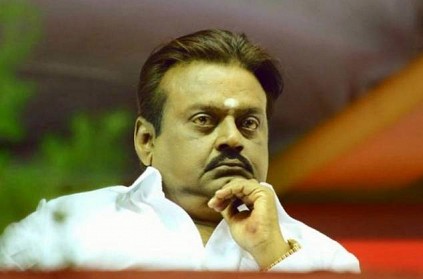 According to reports, DMDK leader Vijayakanth will be taken abroad for medical treatment in 15 days. The DMDK Chief was already undergoing treatment for renal-related ailments in the US when he returned to Tamil Nadu in August.
After a public appearance on August 20 to pay homage to the late DMK Chief M Karunanidhi, Vijayakanth was not seen since. Speaking to the press on Sunday. Vijayakanth's wife, Premalatha Vijayakanth said, "We will be taking Vijayakanth abroad for treatment again in 15 days. After treatment, he will roar like a lion."
Vijayakanth reportedly stayed for a short while at the MIOT International Hospital in September and was discharged.
next