TAMIL NADU MAN WITH VISION IN ONE EYE ISSUED DRIVING LICENSE
Home >
News Shots >
Tamil Nadu
By

Behindwoods News Bureau

|

Nov 28, 2018 12:57 PM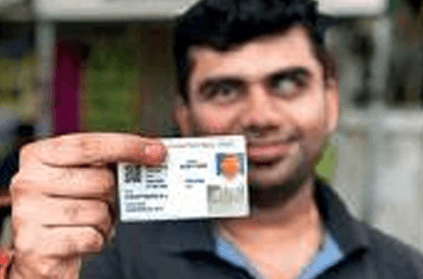 In what might very well be the first in the southern state, a person with vision in just one eye has been issued a driving license by the Madurai South RTO. The decision to grant a license is in line with the Centre's policy permitting license for people with monocular vision.

26-year-old N J Shirabthinath, who is a resident of Palanganatham in Madurai, was issued a license after he passed the driving test. The man, who lost vision in one eye in an accident at the tender age of 2, said that he never thought his dream of driving a vehicle would come true.

However, his hopes soared when his friend showed him a Ministry of Road Transport circular which stated that people with monocular vision could get a driving license if he/she clears certain medical tests.

Shirabthinath had to pass vision tests including Goldmann perimetry test and visual acuity test. The tests were conducted by the department of ophthalmology at the Government Rajaji Hospital and got the required medical clearance.

He then applied for a Learner's license and eventually a proper one. Madurai South RTO P Suresh said that they had got a circular directing to issue license if the candidates passed certain tests, which Shirabthinath had done.
*Originally published in Times of India*
Tags :
#MADURAI #DRIVING LICENSE #RTO #MONOCULAR VISION
next