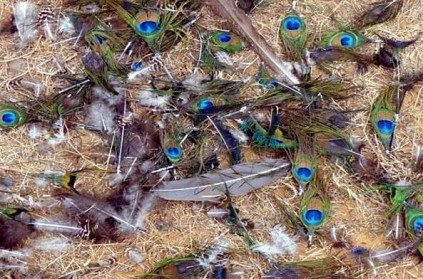 It came as a shock after a huge number of Indian peafowl were reported dead in Madurai on Saturday. Reportedly, including Indian peafowl and quails, almost 80 birds were found dead near a coconut grove.
This is reportedly the first case where such a large number of birds were found dead. The farmers having noticed the dead birds, immediately alerted the police and forest officials. According to the first investigation reports, it is believed that the cause of death is poisoning.
Poaching has been ruled out since the bird carcasses were found on the ground. There is also a possibility of death due to haemorrhage after falling from a tall tree.
The forensics reports will arrive after 10 days. Reportedly, necessary action will be taken based on the reports.
next