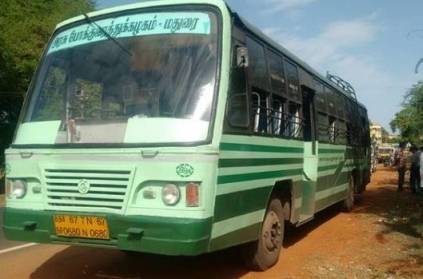 In a shocking incident in Madurai, a differently-abled passenger was abandoned mid-journey for questioning the government bus driver and conductor. The bus was en route to Sholavandan from Madurai Periyar Bus Stand.
Instead of stopping near one the bus stands, the bus stopped after a distance. The passenger allegedly had to run to get on the bus. Amongst the passengers, Murugan, a differently-abled man also got on. Murugan got on the bus last and questioned the driver's and conductor's impatience.
Murugan's questions, however, enraged the driver and conductor, who bashed him with bad words. Murugan was forced to deboard the bus. Allegedly, Murugan was beaten and pushed out of the bus by the driver and conductor.
next