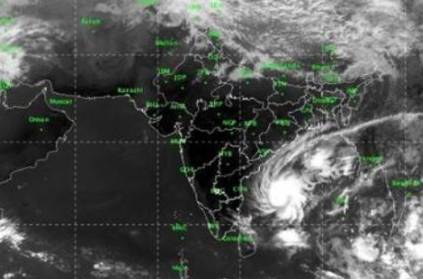 Cyclone Gaja is the talk of the town at the moment as it continues to throw surprises at us. According to recent reports, the cyclone took an unanticipated U-turn.
The cyclone which was expected to head south took a turn on Tuesday morning and headed northwest. It again travelled west-southwestwards. In a bulletin released by the Indian Meteorological Department, it was written, "It is likely to move west-southwestwards and intensify further into a severe cyclonic storm during next 24 hours. While moving west­-southwestwards further, it is likely to weaken gradually and cross Tamil Nadu coast between Pamban and Cuddalore as a cyclonic storm during November 15 afternoon."
Met officials also added that some parts of Tamil Nadu, including will receive heavy to very rainfall. Rainfall exceeding 20 cm will be witnessed over Cuddalore, Nagapattinam, Tiruvarur, Thanjavur, Pudukkottai, Thoothukudi and Ramanathapuram districts.
next