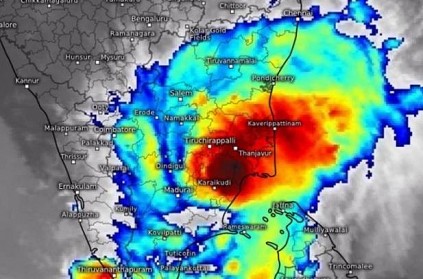 Cyclone Gaja crossed land near Tamil Nadu and Puducherry in the early hours of November 16. Currently, Dindigul, Madurai, Virudhunagar, Theni are in the firing line of the cyclone.
While the whole state has been preparing to brace themselves for the cyclone's impact, Chennai was left heavily disappointed. Cyclone Gaja ended up missing the city much to the people's anticipation. Here is what the Tamil Nadu Weatherman has to say about it.
"Yesterday night a strong band so much rains in Chengalpet - ECR for an hour. Had it been few km up. Entire Chennai would have got semma rains. these things happen," writes Pradeep John in his blog post, In a much recent post, he mentioned how close Chennai was to receiving rain.
According to the weatherman, Cyclone Gaja will slowly head to Kerala. It will go into the Arabian Sea in a weak state.
next