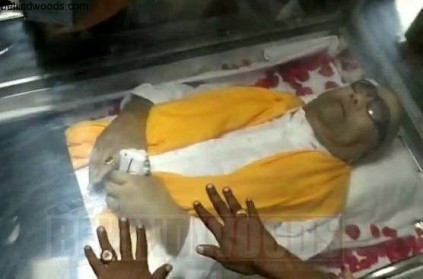 On Tuesday, DMK Chief Dr M Karunanidhi passed away leaving millions in darkness. Kalaignar died at 6.10 pm on August 7 after being admitted for 11 days at the Kauvery Hospital. Many prominent figures came to Rajaji Hall to pay homage to the political veteran on Wednesday.
Both the houses of parliament also paid their respects to the five-time former TN CM. Both the Rajya Sabha and Lok Sabha were adjourned on Wednesday. The decision was taken during a meeting of Chairman Venkaiah Naidu, Speaker Sumitra Mahajan, Parliamentary Affairs Minister Ananth Kumar and floor leaders of other parties. It was mutually agreed upon that Kalaignar was one of the tallest leaders in India and as a mark of respect, the parliamentary session should be suspended.
It was a break of tradition as the 94-year-old DMK patriarch was a chief minister for five times but never a member of the parliament. Venkaiah Naidu had to consult with senior officials on the decision of adjournment, but everyone agreed to it.
The Lok Sabha observed a moment of silence before adjourning. In the Rajya Sabha, his obituary was read, following which the session was adjourned.
next