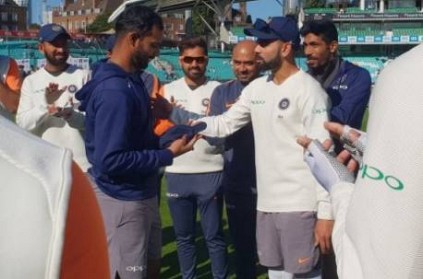 As predicted by cricket pundits before, India's poor show in the first four tests has led to Hanuma Vihari bagging his international debut in the fifth and final test against England, which began today at the Oval.
Vihari replaces Hardik Pandya in the Test, which India has been reduced to play for pride. Vihari reportedly said, "To be honest if you look at the Indian side it's tough to get into, but once you get into the side you have to make sure you grab that opportunity. That is the only thing I am thinking about, the opportunity will come but I have to be really ready for it and once it comes I really want to grab it and make it my own."
Meanwhile, all-rounder Ravindra Jadeja has come in place of spinner Ravichandran Ashwin.
next