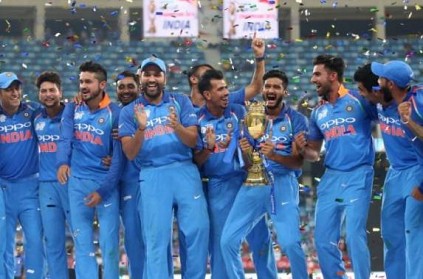 Not often are young cricketers given a chance to be in the limelight after big wins. However, during the Asia Cup 2018 finals, debutant Khaleel Ahmed was allowed to lift the trophy after India's massive victory against Pakistan.
Rohit Sharma who captained in the absence of Virat Kohli was lauded for sportively allowing a debutant player to be in the limelight. However, Ahmed has a sweet little story behind his chance of holding the trophy, and it seems that it was not Sharma but MS Dhoni who was the reason.
Dhoni may no longer be the captain but forever be a leader. It seems that it was Dhoni who asked Sharma to let the young pacer to hold the trophy. Speaking to TOI, Ahmed said, "Dhoni bhai asked Rohit Sharma to let me hold the trophy on the dais. He gave me the trophy because I was the youngest member of the team and it was my debut series. It was a memorable experience for me."
next