"REDUCED TO BONES": WOMAN HELD CAPTIVE BY BROTHER FOR 2 YEARS, GIVEN A PIECE OF BREAD EVERY 4 DAYS
Home >
News Shots >
India
By

Behindwoods News Bureau

|

Sep 19, 2018 05:33 PM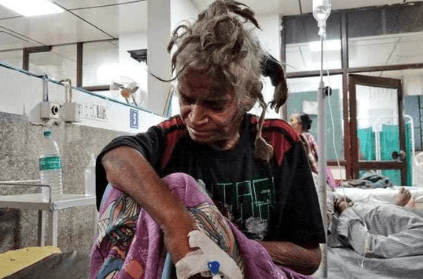 A 50-year-old woman, who was allegedly help captive by her brother for 2 years, was found lying in her own excreta in New Delhi's Rohini area. The Delhi Commission for Women claimed to have rescued the woman from her brother's house. She was allegedly held under horrific conditions and was only given a piece of bread every four days.

The woman was found lying in an open terrace at her brother's house. The DCW, in a statement, said that the woman had been starved for several days and that she was "reduced to bones."

She was kept on open terrace which had no room or toilets and the terrace contained piles of the excreta of the woman," the DCW added. The woman confirmed to the DCW that she was given a piece of bread only once in four days for the past two years and no one was allowed to visit her.

DCW chief Swati Maliwal posted on her Twitter about the incident and the rescue.
50 year old woman tortured, starved & held captive by own brother for 2 years. When we rescued her from terrace, she was lying in her excreta. She is unable to talk, walk & even recognise people. FIR filed against the brother but he is yet to be arrested. Crime against humanity! https://t.co/0puY0poYp9

— Swati Maliwal (@SwatiJaiHind) September 18, 2018
A DCW member said that the woman has been admitted to a hospital, and an FIR has been registered against her brother.
Tags :
#HOSPITAL #DELHI COMMISSION FOR WOMEN #TORTURE #ROHINI #STARVATION
next