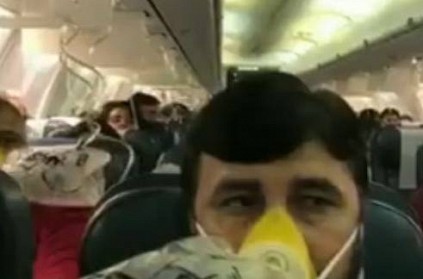 It was a petrifying moment on a Jet Airways flight that took off from Mumbai today morning after over 30 passengers bled from their noses.
The flight 9W 697 with 166 passengers took off to Jaipur from Mumbai on Thursday morning. However, the plane was forced to make an emergency landing back at Mumbai after over 30 passengers started bleeding from their noses and complained of headaches and earaches.
It turns out that the airlines' crew members forgot to select a switch to maintain cabin air pressure during takeoff. Jet Airways expressed its regret in a statement. Reportedly, once the flight landed, the passengers were taken to the airport terminal where doctors administered first aid.
#WATCH: Inside visuals of Jet Airways Mumbai-Jaipur flight that was turned back to Mumbai airport midway today after a loss in cabin pressure (Source: Mobile visuals) pic.twitter.com/SEktwy3kvw

— ANI (@ANI) September 20, 2018
next