87 STUDENTS OF GOVT SCHOOL FALL SICK AFTER EATING MID-DAY MEAL CONTAINING DEAD LIZARD
Home >
News Shots >
India
By

Behindwoods News Bureau

|

Dec 14, 2018 05:11 PM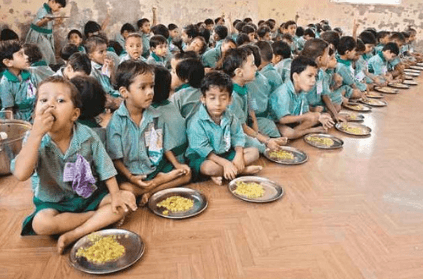 At least 87 students of a government school in Bellary district of Karnataka fell ill after eating food that contained a dead lizard. The food served to the students was part of the government-run mid-day meal initiative.

According to a report in The Times of India, the pulav which was given to students for lunch was cooked in the premises of the school. After a boy spotted a dead lizard in the food, he jumped off his chair in shock causing panic among other students.

As per the report, one of the teachers who witnessed the commotion, said that an ambulance was immediately called to treat students at the earliest. The school had also informed the parents about the incident.

Three students- Lokesh, Krotesh and Parashuram- were admitted to the Hagaribommanahalli Government Hospital as they had fever. A doctor who treated the boys said that they were in shock but are out of danger. Other students were treated in the hospital as outpatients. The doctor added that all students have recovered and there is no cause of concern.

Parents and villagers gathered up outside the school to protest against the negligence of cooks and teachers. Police and education department officers also visited the students at the hospital.
next