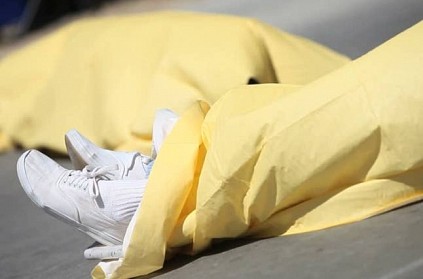 Yet another chilling incident has struck the country and left many in shock. Four bodies of a family were found inside a pit in a house on Wednesday in Thodupuzha of Idukki district, Kerala. The victims were identified as 52-year-old Kannatu Krishnan, his 50-year-old wife Susheela, their 21-year-old daughter Aarsha and 18-year-old son Arjun.
The police were alerted by the family's neighbours, who had not seen any of them for the past few days. Krishnan who usually went outside to buy milk was not seen for a few days, raising concerns. The police broke into their house and noticed blood stains on the floor and walls.
After noticing freshly dug ground inside the compound, the police dug up the place. The four bodies were found in a decomposed state, stacked one on top of each other with Arun's body at the top. All of them were severely wounded. Krishnan's face was completely damaged and Susheela badly wounded on her chest.
Allegations are being made that Krishnan used to practise black magic and was even arrested a few years ago for it. Yanjeswar, Krishnan's brother has reportedly said that many visit the victims' house during the nights.
next