For this year's NEET exams, students from Tamil Nadu have been requested to go Rajasthan and Kerala for writing their exams. Amidst a lot of criticism, people have come in support of the students.

TFPC President and actor Vishal has come up with his statement saying he is ready to help NEET students who want to write the exam but are financially unstable.

The Irumbu Thirai actor's statement said, "Injustice has yet again prevailed for Tamil Nadu students in NEET exam. It is my duty to help the students, who are going to travel to other states to write the exam. I am always ready to lend my hands to them. You can contact me on 9710444442

Vishal"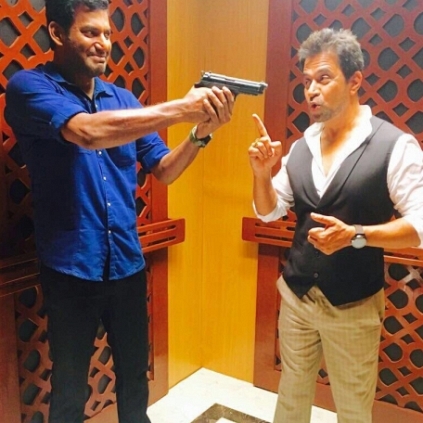 Vishal's Irumbuthirai, co-starring Samantha, and Action King Arjun, in debutant P.S.Mithran's direction, is releasing next weekend, on May 11.

Prior to the release, the team has now decided to release the trailer of the film, which is expected to release this evening on all the digital platforms. It can be recalled that the teaser of the film created a good anticipation among the audience, and was promising enough with a unique content.

Let us wait for few more hours to know what the trailer of IT has in store for us.