Vishal says that his film Irumbu Thirai will not release on May 11 as announced earlier in the day. He says there has been a miscommunication with the buyers and the announcement was supposedly made without the knowledge of Vishal's production house.

Here is Vishal's clarification statement - "It's my duty to inform the media that there has been a miscommunication regarding the release date of Irumbuthirai on May 11th.

May 11th is not the release date. Due to the lack of communication and misunderstanding with the buyers the date has been announced without the knowledge of VFF and hence I want to clear the confusion regarding the same.

We will announce the release date as per the regulations of Tamil Nadu Producer Council Releasing Committee. Until further notification kindly requesting the media to refrain from spreading the incorrect release date.

Vishal VFF"

*Vishal's statement is not spell-checked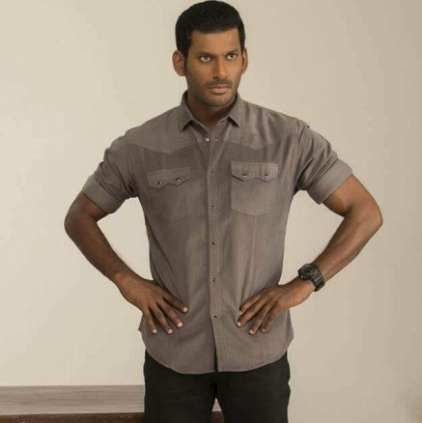 Debutant P.S.Mithran's Irumbu Thirai has been well received by the audience, for its relatable content. The film's actor Vishal has now taken to Twitter to thank the audience for their support.

He tweeted, "#digitalindia #aadharcard #IrumbuThirai #abhimanyudu yes once again I thnk the audience for accepting and appreciating the film.wont think twice to bring the social issues out in celluloid. ovewhelmed by the response. Your Acct is hacked.😬 Tel rel date announcement Tom."

As said in the tweet, Vishal will be announcing the release date of Telugu dubbed version (Abhimanyudu) of Irumbu Thirai tomorrow.

*tweet is not spell-checked