Actor Vishal voiced his opinion on the controversy surrounding actor-politician S Ve Shekher's recent social media post which had statements criticizing women journalists, and in particular, the journalist who raised an issue after Governor Banwarilal Purohit patted her cheek during a press meet.

Shekher had also subsequently removed the post following an outcry about his post.

Vishal's tweet, roughly translated into English, read:

"The past few years have seen women rising fast in the media industry in India, and especially in Tamil Nadu. While we are approaching Periyar's dream of women empowerment, the defamatory statements maligning the name of women journalists made by S Ve Shekher are condemnable.

I have a lot of friends in the news industry, and I know how much this issue would have hurt them. Not as an actor, but as a friend of them, I am very angry."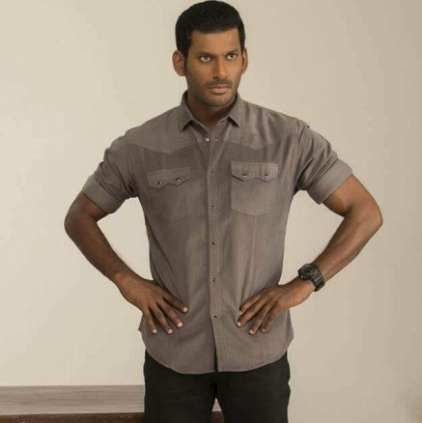 Debutant P.S.Mithran's Irumbu Thirai has been well received by the audience, for its relatable content. The film's actor Vishal has now taken to Twitter to thank the audience for their support.

He tweeted, "#digitalindia #aadharcard #IrumbuThirai #abhimanyudu yes once again I thnk the audience for accepting and appreciating the film.wont think twice to bring the social issues out in celluloid. ovewhelmed by the response. Your Acct is hacked.😬 Tel rel date announcement Tom."

As said in the tweet, Vishal will be announcing the release date of Telugu dubbed version (Abhimanyudu) of Irumbu Thirai tomorrow.

*tweet is not spell-checked