Amid an outcry over the shocking incidents of rape in Kathua and Unnao, Swati Maliwal, chief of Delhi's Commission for Women, is on a hunger strike that is continuing for the seventh day today (April 20). She is battling for Prime Minister Narendra Modi to take action on the accused rapists - the highest degree of punishment of death penalty.

Actor Vishal recently pledged his support for Swati Maliwal on Twitter:

"Dear #SwatiMaliwal.I pledge my unconditional support 2 u n yr indefinite fast 2 bring bout immediate justice fr rape victims n death penalty 4 rapists.its high time 4 stringent law 2 stop dis crime.stay strong.salute u.dear @narendramodi Sir.pls http://execute.gb"

The highly commendable, selfless act of hunger strike by Swati for justice has gained the support of a prominent face in the south - and this is sure to add strength to her valiant efforts.

*Social media post not spell-checked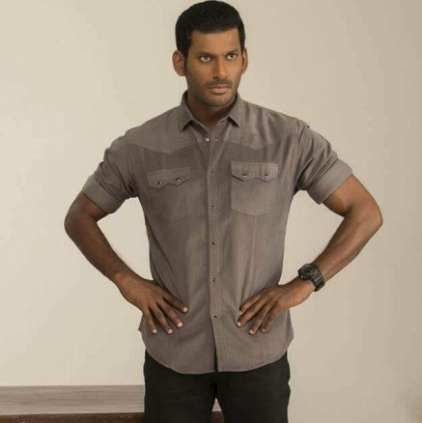 Debutant P.S.Mithran's Irumbu Thirai has been well received by the audience, for its relatable content. The film's actor Vishal has now taken to Twitter to thank the audience for their support.

He tweeted, "#digitalindia #aadharcard #IrumbuThirai #abhimanyudu yes once again I thnk the audience for accepting and appreciating the film.wont think twice to bring the social issues out in celluloid. ovewhelmed by the response. Your Acct is hacked.😬 Tel rel date announcement Tom."

As said in the tweet, Vishal will be announcing the release date of Telugu dubbed version (Abhimanyudu) of Irumbu Thirai tomorrow.

*tweet is not spell-checked