With the Kollywood strike finally coming to an end, things are likely to become normal starting from tomorrow.

Actor Arvind Swami has congratulated Vishal and team for solving the issues but has insisted that such revamp should be made without disruption of work in the future.

Arvind Swami's tweet - "Congratulations to @VishalKOfficial and all parties involved in resolving the issues. Going forward, I hope that all members can continue to engage in constructive dialogue and implement changes without disruption of work, for the common good and progress of the industry."

*Tweet is not spell-checked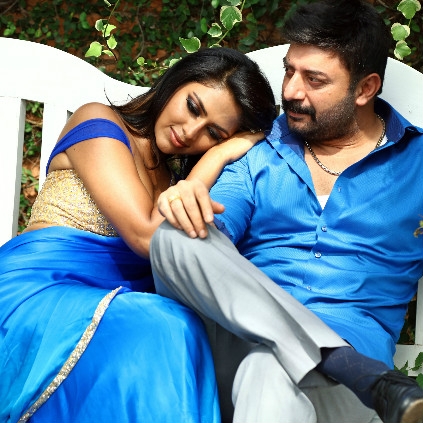 Arvind Swami - Amala Paul starrer Bhaskar Oru Rascal, directed by Siddiqui was all set to release today (May 11), but now, as per the latest reports, the film has been postponed yet again.

The film is said to release next week, on May 18, however, an official confirmation is awaited from the team. Arvind Swami took to Twitter to share this news.

He posted, "I am given to understand that Bhaskar Oru Rascal has been postponed again. I am not aware of the reasons for this postponement despite a very strong advance booking. I can only share my regret and disappointment. I have supported the producers while making this movie and thereafter.

However, since I feel as misled as those who have been waiting for this release, I will not be tweeting the next proposed release date. If and when you do watch it, I am sure that you will enjoy this movie as it is a total entertainer. I wish the whole team the very best. I also take this opportunity to wish great success to the other films releasing tomorrow".

So, for this weekend, there will be three Tamil releases, in the form of Vishal's Irumbu Thirai, Arulnithi's Iravukku Aayiram Kangal, and Keerthy Suresh's Nadigaiyar Thilagam.