It is quite a grim phase for Tamil cinema as there are no new releases and all works related to films have been stopped indefinitely. The solution to the problems is awaited and a lot of people are sharing their opinions with respect to the VPF charges and TFPC's decision. On those lines, Arvind Swami's latest statement on Twitter read:

"It is my opinion that if a producer pays a company for mastering or VPF, the content cannot be tampered with. People come to watch the content and therefore all ad revenues on content should be with the producer. It may be fair to share it with the Exhibitor".

*Twitter post is not spell checked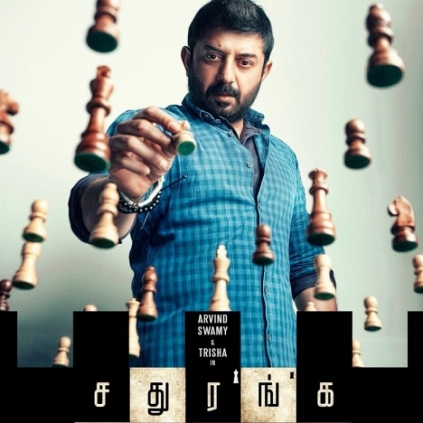 There were a few rumours circulating on social media saying that Arvind Swami is not co-operative in the works of Sathuranga Vettai 2, thereby delaying the film's release.

When we checked this rumour with Sathuranga Vettai 2 producer, Manobala, he said, "Everyone is understanding the context in a wrong perception. Both of us are in very good touch, and Arvind Swami is a thorough professional. He hasn't finished his dubbing yet, and once I pay him the remaining amount, he will complete the dubbing for the remaining portions.

I will clear the finance matters in a day or two, and then everything will be cleared. We are also done with the censor. We will fix the release date of the movie, depending on the TFPC strike from March 1."