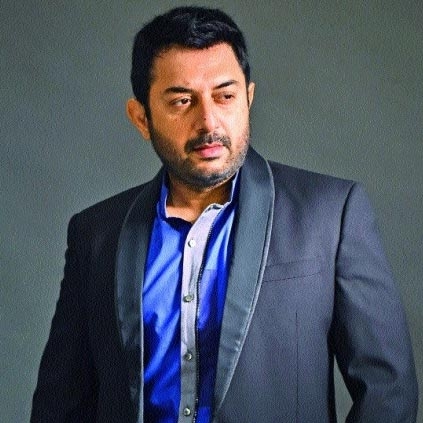 Actor Arvind Swami who awaits the release of his next Tamil film Bhaskar Oru Rascal engaged in a Twitter chat with his fans today morning. Few interesting tidbits from this chat session are as follows:

01. Plans to become a director?
A - "Yes, hopefully in 2018"

02. One word about Maniratnam and Karthick Naren?
A - "Accomplished for the former, great potential for the latter...love to work with both anytime"

03. Something about Naragasooran?
A - "THe story of a fallen demon ...."

04. What can we expect from Arvind Swami the director?
A - "Expect the unexpected"

05. Any idea of playing antagonist role in an Ajith movie?
A - "Nope"

06. What can we expect from Naragasooran?
A - "You can expect a film by one of the most talented young directors in Tamil cinemA"

07. Can you reveal anything about your next film with Mani Ratnam?
A - "I am in it..can't say more as boss doesn't like it"

08. Will you enter politics?
A - "No sir"

09. What was the challenge while reprising Mammootty's role in Tamil with Bhaskar Oru Rascal?
A - "No challenge, we are not competing, I play the role as I see it"

10. How do you feel working with Simbu in Maniratnam's film?
A - "Would feel the same as I would with any costar, look forward to working with all as a team"

11. Your opinion on fan clubs for actors?
A - "Even in the 90s it was the same, I didn't want any ..wont comment on what others do"

12. Favourite cricketer?
A - "Dhoni"

*Tweets are not spell-checked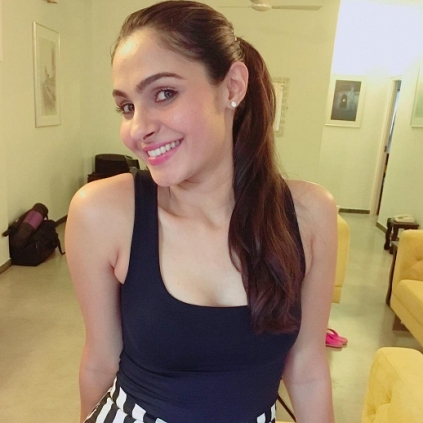 Actress Amala Paul's next with Arvind Swami is Bhaskar Oru Rascal directed by Siddique. The movie, which is the remake of the Malayalam film Bhaskar The Rascal has music by Amrish.
The latest is that, Andrea Jeremiah has recorded for a number in this film. The music album which has the label VVV Records is all set to release on November 30, 2017.