Vishal's speech from Mr Chandramouli's audio launch

"Anchor Jagan asked me if I am attending the audio launch for Thiru (director) or Varu (Varalakshmi Sarathkumar), I am here for both of them since they both are my best friends. Thiru and I are in talks to work in another film, we have collaborated in three films before.

Gautham Karthik, your time has come, I can sense that. Maybe one in 10 heroes will hit the jackpot with their very first film. But for actors who have struggled initially and then groom their career step by step, that will be a very special career. One best example for that is Vijay.

Gautham is doing the right things, apart from Mr Chandramouli, his film Iruttu Araiyil Murattu Kuththu is one of the films that the entire Tamil Nadu is eager to watch including me, I myself have blocked one ticket for the film already. So you have two sure shot successful films on the way."

Vishal's full speech video attached: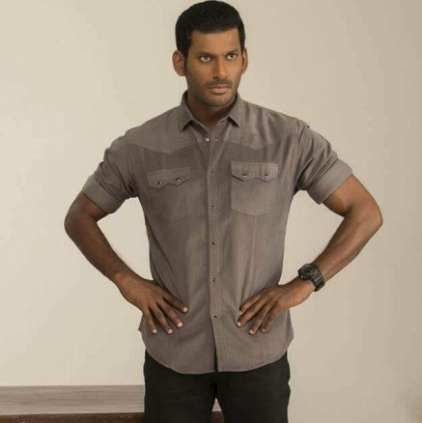 Debutant P.S.Mithran's Irumbu Thirai has been well received by the audience, for its relatable content. The film's actor Vishal has now taken to Twitter to thank the audience for their support.

He tweeted, "#digitalindia #aadharcard #IrumbuThirai #abhimanyudu yes once again I thnk the audience for accepting and appreciating the film.wont think twice to bring the social issues out in celluloid. ovewhelmed by the response. Your Acct is hacked.😬 Tel rel date announcement Tom."

As said in the tweet, Vishal will be announcing the release date of Telugu dubbed version (Abhimanyudu) of Irumbu Thirai tomorrow.

*tweet is not spell-checked