Actor Raghava Lawrence, who is known for his humanitarian work, once again won the hearts of his fans. The Kanchana actor took to Facebook to wish the 10th standard students for their board exams.

More importantly, he revealed that he has taken the responsibility of raising a few kids from a very young age, and some of them are writing their exams today. He has sought the blessings of his friends and fans, so that these kids come out with flying colours.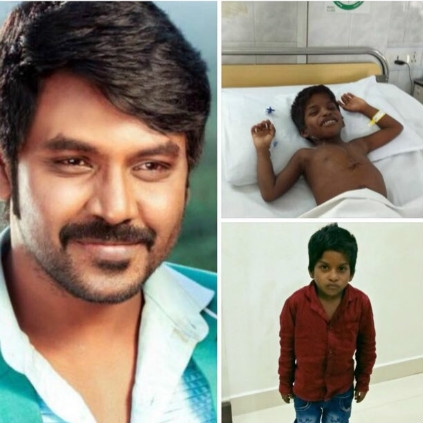 It is a known fact that actor Raghava Lawrence has actively been helping a lot of people by funding for open heart surgeries. The Kanchana actor has tweeted saying that the 143rd open heart surgery for 6-year-old Pradeep has successfully been completed. Lawrence's tweet read:

"Our 143 open heart surgery has been success! He is Pradeep 6year old boy, who came in with a hole in his heart has been successfully operated. A big thanks to the wonderful team of doctors and all those involved in this operation and thanks for all your prayers.. If you know any child with a problematic heart condition in your area requiring a heart surgery and family is unable to afford the same - please contact The Larencce Charitable Trust at the following numbers..
09790750784 09791500866".
*Tweet not spell-checked
A wonderful gesture by the star indeed!
*Twitter post is not spell checked