Oviya is a sensation, post Bigg Boss, who carries a big fan base. As her birthday is just a day away (on April 29), her fellow Bigg Boss contestant, Gayathri Raghuramm has requested the fans to celebrate her birthday in a very special manner.

Gayathri tweeted, "Hey guys Oviya sweets birthday is on April 29. One thing common we share is Taurus. Do something special for her oviya army. You all loved her. Celebrate it as best. Let's all of us do a wish video for her. Rock star of BB"

Gayathri also explained in detail about Oviya's attitude that she saw inside the Bigg Boss house, to one of her followers. She said, "I frankly have nothing against her. The person I know her outside was not the same oviya inside. It was a shock for me. Later realised she was troubled. She did disrespect all of us. I did not respect her inside the house for her act. I support her she is not a bad person.

I later realised it's just a game show. I dint understand the game I went in without watching Hindi or English. It was total different experience. I couldn't say who knew and who acted and who was real. So it's just a game show I See it that way. Truely speaking I was odd one out there I dint know the game."

*tweet not spell-checked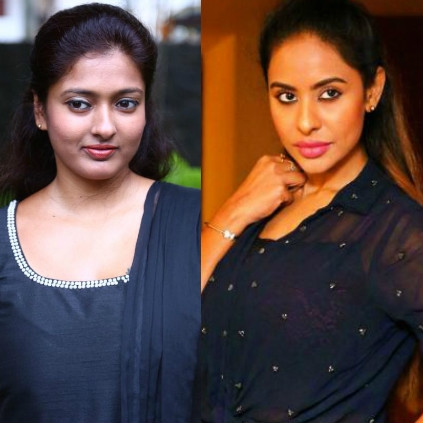 Telugu actress Sri Reddy, who became a sensation overnight, with her controversial allegations and protests, has now decided to go the legal way for her next move.

Sri Reddy will be filing a legal case against people who make abusive comments on social media, the practice of online abuse. Sri was reportedly quoted as saying, "These fans in the name of Pawan Kalyan have been abusing us to a great extent. This is not fair and we will now take the legal course to address the issue of sexual harassment".

On this note, popular choreographer, and Bigg Boss star Gayathri Raghuramm has expressed her interest to join Sri Reddy on this legal course against online sexual harassment. Gayathri tweeted, "Thank you finally I wish I could join u. The online abuse and harassment has gone out of hand. And we are advised to get out of the social media. But I think no we have freedom and rights social media as everyone. The trolls abuse and harassment should be caught and locked. I don't support her actions. But online abuse is growing day by day. These social media spreading hate and abuse should be caught. My motive is not her."

*tweets are not spell-checked