Gayathri Raghuramm has tweeted a statement, for the fans of Bigg Boss, who didn't support her. Gayathri also indirectly addressed Oviya, as the person who was supported by the people. She questioned that when people could spot who is right and who is wrong, in a Bigg Boss show, why can't they do the same in politics, given the current state of affairs in Tamil Nadu.

She tweeted, "When I was in bigg boss no one knows the truth of what happened and yet I begged the Tamilian to support a Tamil woman. But social media said tamil ppl will support the right only though I was a Tamilian I was wrong and u all chose a Keralite (supposedly, could be Oviya). Why don't do same choose right?

You dint support me in BB bcos u all thought I'm evil though I'm Tamilian. why believe evil Dravidian parties? Who is fooling I#u all in front of ur eyes. U choose Keralite over Tamil Nadu. When u know the simple BB right and wrongs why not know the politics"

*tweets are not spell-checked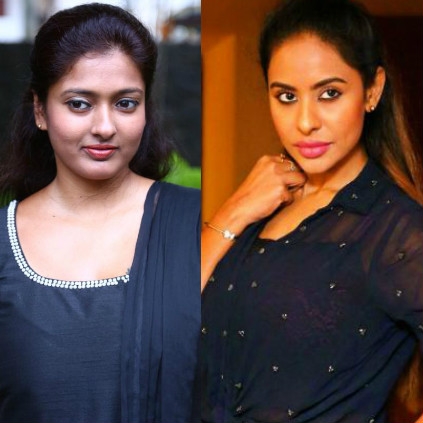 Telugu actress Sri Reddy, who became a sensation overnight, with her controversial allegations and protests, has now decided to go the legal way for her next move.

Sri Reddy will be filing a legal case against people who make abusive comments on social media, the practice of online abuse. Sri was reportedly quoted as saying, "These fans in the name of Pawan Kalyan have been abusing us to a great extent. This is not fair and we will now take the legal course to address the issue of sexual harassment".

On this note, popular choreographer, and Bigg Boss star Gayathri Raghuramm has expressed her interest to join Sri Reddy on this legal course against online sexual harassment. Gayathri tweeted, "Thank you finally I wish I could join u. The online abuse and harassment has gone out of hand. And we are advised to get out of the social media. But I think no we have freedom and rights social media as everyone. The trolls abuse and harassment should be caught and locked. I don't support her actions. But online abuse is growing day by day. These social media spreading hate and abuse should be caught. My motive is not her."

*tweets are not spell-checked