It was revealed yesterday (October 30) that Bigg Boss fame Julie would be seen in a new avatar, as an anchor debuting with the TV reality show, 'Odi Vilayaadu Papa'.

On that note, her fellow Bigg Boss contestant, Gayathri Raghuramm wished and tweeted, "So proud and happy for u Julie @lianajohn28 god bless. It's a dream come true. I know u will rock it. When there is a will there is a way. It's so nostalgic we spoke about this inside BB house. I'm glad it happened. Rock it"

*tweets are not spell-checked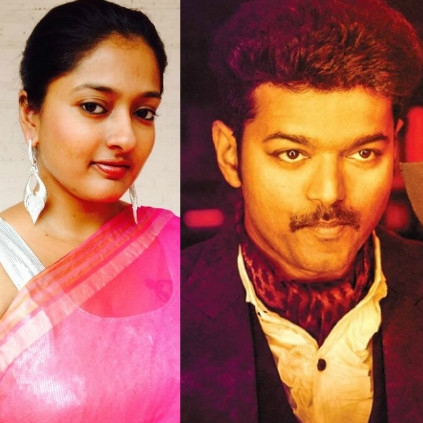 Mersal's dialogues about GST and demonetization has become a debatable topic in the political circles and the BJP party seems to be against those dialogues.

Bigg Boss fame Gayathri Raghuram shared her opinion on the same issue on her Twitter profile. She posted, "Politics is different from entertainment, entertainment is different from real life. Get it straight. Criticism is accepted by cinema and so does political parties. Let's see entertainment as entertainment not completely apply it in real life.

Like I said it's just a movie. We also should not politicise this. It's us who is mixing both politics and entertainment. Actors role in the movie is not real. He is not real life magician he is not real life doctor. Just view movie & dialogues as entertainment. Everything in this world is the subject no exceptions but do not apply the entertainment in real life."

Interestingly, Gayathri Raghuram also belongs to the same political party, who is Bharatiya Janata Party's Youth Wing executive.