In a recent TV show, popular anchor DD had spoken some sweet things about actor Arya. She had also mentioned that Arya didn't want to publicize this particular trait of his. Now, the video in which she talks about Arya, was shared on Twitter and DD retweeted it and added an interesting note to it.

She said, "Truly that's an unknown side of @arya_offl Sir 🙏🙏 Bt he told me not to tell 😷😷sory did I behave like #Ghajinikanth now 🤪 Bt all ur girl fans wil be hapy to know this 😬." She had mentioned that Arya had helped a family during their tough times and did not want others to know about it.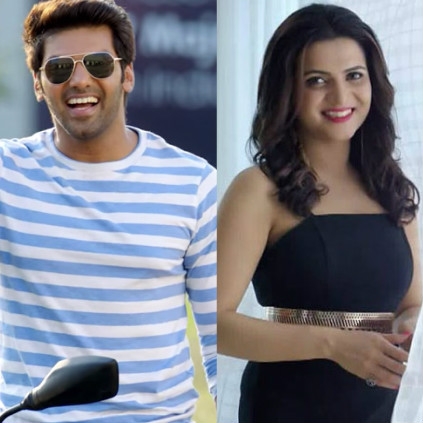 Dhivyadharshini, fondly called as DD, is known for actively supporting, and sharing her opinions on films that impress her. On that note, DD has now tweeted about the teaser of Arya's Ghajinikanth, which released this evening.

DD congratulated Arya for his transformation, through her tweet, "How effortlessly u pull off a NaanKadavul to Madarasapatinam to RajaRani to this now I wonder @arya_offl 👏🏻wishing super super success in this also to d super super sweet You 🤗Presenting #Ghajinikanthteaser @actorsathish @actorkaruna u2r🤣hilarious"

Arya thanked DD with his reply, "So sweet of u buddy 😘😘😘🤗🤗🤗 thanks a lot"

An interestingly cut teaser indeed!