H.Raja's recent tweet, addressing Vijay as Joseph Vijay definitely didn't go well among the public. Now, he has further added, in an interview, saying he is trying to confirm if Mersal producer Hema Rukmani is a Christian. This statement of H.Raja has just added more trouble to him.

On this note, popular VJ Dhivyadharshini, also known as DD, posted on her Twitter profile, "So many Kids r dying out of dengue in TN n a leader is trying to confirm whtr @Hemarukmani1 is a Christian.. enaku onume puriyela"

This post actually makes sense, as the State has been witnessing quite a few deaths due to the Dengue fever, and if the leaders take a step towards that, it would help the people.

*tweet is not spell-checked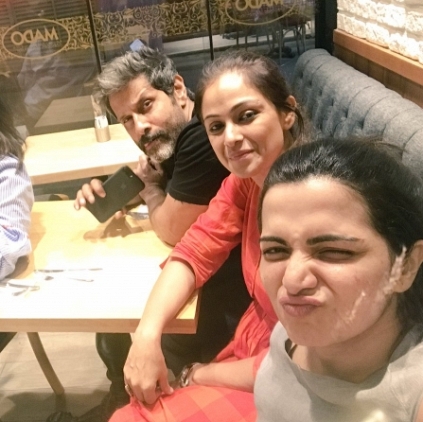 VJ Dhivyadharshini, popularly known as DD, made her acting debut in Kollywood with Dhanush's Pa. Paandi, in which, she featured in a brief cameo role.

After that, she was signed by Gautham Vasudev Menon for Dhruva Natchathiram starring Chiyaan Vikram in the lead role for an important role.

DD took to Twitter to share her experience working in Dhruva Natchathiram. She tweeted, "Nijamave did I share(silver)screen space wit dem. surreal, ThnkU KennySir @realradikaa Mam @SimranbaggaOffc Mam n @menongautham sir. ThnkGod"

*tweet is not spell-checked