Anyone can find love in any situation. Love sees no differences and can touch all. However, in a bizarre incident in the UK, a woman ended up falling in love with her blanket.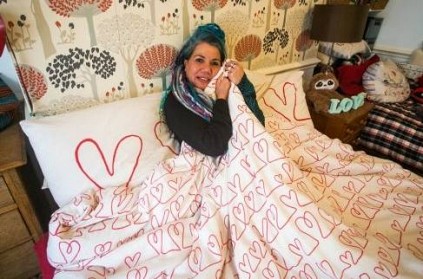 Pascale Sellick has allegedly been in love with her blanket for many years now. She is planning to get married to her blanket next month. Sellick will reportedly be wearing her bedtime attire instead of a wedding dress.
Sellick was quoted as saying, "My duvet is the longest, strongest, most intimate and reliable relationship that I have ever had. That's because it has always been there for me and gives me great hugs. I love my duvet so much I would like to invite people to witness my union with the most constant, comforting companion in my life. There will be music and a ceremony, laughs, and entertainment."
Sellick will be getting married publicly on Fabruary 10. She is not the first to get married to an inanimate thing. A woman married the Berlin Wall in 1979 and a man from Tokyo married a hologram in 2018.
next