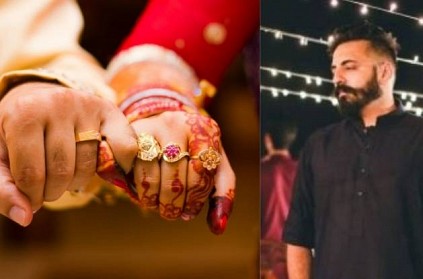 The year 2018 saw a load of extravagant weddings, including that of Deepika Padukone and Ranveer Singh, Priyanka Chopra and Nick Jonas, and Isha Ambani and Anand Piramal. Over the top weddings almost seemed to become a fad but thanks to a Pakistani man, simplicity is back in trend.
Rizwan Pehelwan from Pakistan got married with a budget of just 20,000 Pakistani Rupees (roughly 10,000 Indian Rupees) and shared his wholesome experience on Twitter. In his thread, Pehelewan explains how he set his budget and goes on to explain the details.
Pehelewan invited only 25 people, including his family and friends to his wedding on his terrace. The food served was homecooked. Pehelewan and his wife wore simple attires given as gifts to them. Finishing his thread, Pehelewan wrote, "Be happy. Big or small, all weddings should just be HAPPY."
The budget-wedding thread went viral and garnered 3,500 likes so far. His tweets even became a Twitter Moment with everyone agreeing to his wholesome philosophy.
Guys shaadi season hai so here's my wedding story in a thread so you guys know that having apni marzi ki shaadi is possible.

My guest list had 25 names: friends and parents. The venue was my terrace. The menu was chicken tikka, seekh kabab, pathooray chanay halwa strawberries.

— Rizwan. (@RizwanPehelwan) December 22, 2018
next