GET READY TO WITNESS 2019'S 'SUPER BLOOD WOLF MOON' TOTAL ECLIPSE
Home >
News Shots >
World
By

Behindwoods News Bureau

|

Dec 14, 2018 10:29 AM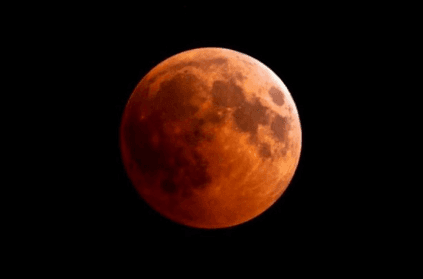 For the common man, it is not that easy to witness exciting astronomical events. Not because they can't, but because they don't plan accordingly. So, here's a heads up for all you space enthusiasts!

2019 will start with a rare 'Super Blood Wolf Moon'. So brace yourselves!

We've heard of the blood moon, the super blood moon and now, we have the super blood wolf moon! With Earth between the Sun and Moon, our satellite in its 'full' phase will turn a gorgeous red-orange-copper color for an hour or so during this Total Lunar Eclipse.
According to The Weather Network, since the moon will be "very near perigee – its closest distance to Earth -" it will be a Super Blood Wolf Moon Total Lunar Eclipse. However, it is not yet confirmed if the rare phenomenon will be visible in Indian skies.

Stay tuned to this space for more updates!
Tags :
#TWITTER #TOTAL ECLIPSE #SUPER BLOOD WOLF MOON #SPACE #BUZZ
next