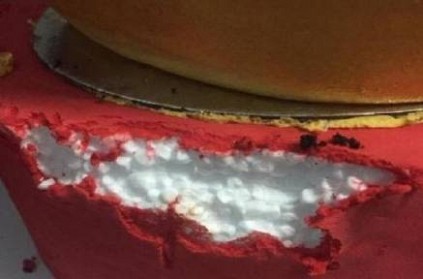 A bride from the Philippines was in for a nasty surprise on her wedding day while cutting the wedding cake. Shine Tamayo and John Chen hired a wedding planner to make their wedding perfect but ended up finding out that their cake was made of polystyrene aka thermocol.
Tamayo and Cena paid the wedding planner 140,000 pesos (Rs 1.86 lakh) for food, decorations and overall management of the wedding in Pasig City. However, Tamayo and her family were left in embarrassment after cutting the beautiful wedding cake to find it was made of thermocol.
Reportedly, the wedding planner had also not served food to the guests and Tamayo had to order noodles from a nearby restaurant. The caterer was arrested and charged with fraud.
next