Children are not easy to deal with and it takes a lot for parents to put up with their antics. In a bizarre incident in Washington, a father found a comical way of dealing with his daughter.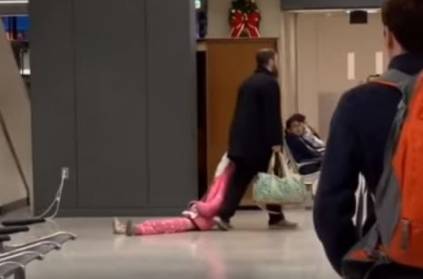 Clearly frustrated, a father was seen dragging his daughter at an airport from the departure lounge to their flight. The incident took place on New Year's Day at Dulles International Airport in Washington DC. A video of the incident went viral on social media.
From the video, the father can be seen dragging the girl by her hood and the child actually seems to enjoy it. Another girl, assumed to be the man's other daughter, can be seen walking at a safe distance from the two to save herself from the embarrassment.
Tags :
#HILARIOUS #AIRPORT
next