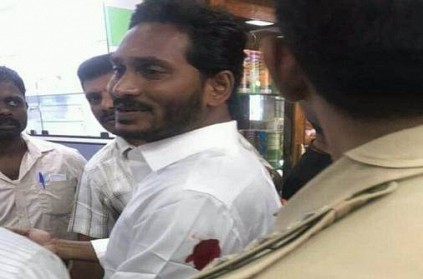 In a shocking incident in Andhra Pradesh, a YSR Congress leader was stabbed by a fan in the pretext of taking a selfie. The incident took place on Thursday at the Vishakapatnam airport.
Reportedly, 45-year-old Jagan Reddy was waiting in the VIP lounge when the assailant, J Sriniwas Rao, 30, entered to serve him coffee. Upon seeing Reddy, the accused requested for a selfie with him. When Reddy obliged, Rao took out a sharp object and stabbed his left shoulder.
Reddy suffered minor injuries but was in no way discouraged. He reportedly said, "Such cowardice acts will not dissuade me but only strengthen my resolve to work for the people of my state." It is not known why the assailant attacked the politician. However, it is believed that it could have been for publicity.
Though the attack was not serious, the holes in the airport security system came to light. Aviation Minister Suresh Prabhu has reportedly ordered for a probe into the incident.
Tags :
#VISHAKAPATNAM #AIRPORT #YSRCONGRESS
next