It is common to be served pongal, curd rice and chickpeas as prasad during our visits to the temple. Rarities may include puliyogara and vada. However, a temple in Tamil Nadu has taken prasad to a whole new awesome level.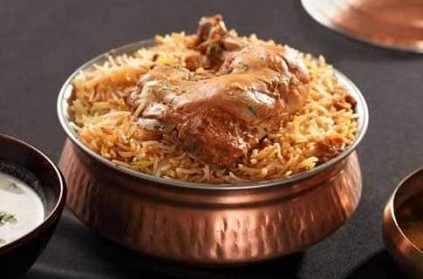 According to reports from The Hindu, Vadakkampatti - a village in Thirumangalam taluk of Madurai hosts an annual temple festival, where biryani is served as prasad. Everyone is treated to delicious mutton biryani in Vadakkampatti on January 25.
The three-day festival is hosted by a quaint Muniyandi Swami temple. Over 2,000 kg rice and mutton are cooked for the festival. Speaking about the festivity, N Muniswaran, a member of the organising committee reportedly said, "Eating biryani for breakfast is a unique feature of the event and it's served to everyone without any discrimination. You can see people cutting across all sections and age groups sitting for a meal or lining up with utensils for parcels."
The three-day festival will be hosted from January 24 to 26 at Vadakkampatti.
next