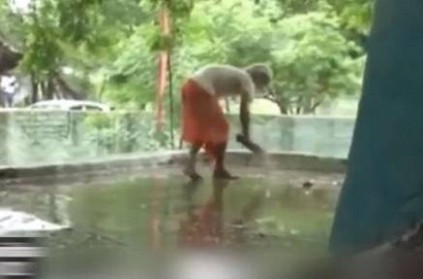 A temple in UP was purified with water from the Ganges after a female BJP MLA paid a visit. Manisha Anuragi reportedly broke tradition by entering the temple as women were not allowed inside the sanctum. The incident took place on July 12.
The priest of the temple, Swami Dayanand reportedly said that if he were present on that day then he would have definitely stopped the woman from entering. He said, "She went inside due to ignorance and prayed. We had to purify the whole place with Ganga water and carry the idol of Rishi Dhroom in a small palanquin all the way to Allahabad for a holy bath."
It is believed that the presence of women angers the God of the temple, Rishi Dhroom. Drought is brought upon the land if he gets angered. Devotees even believed that after the purification was done, rain clouds greeted the lands.
In response, Anuragi said that she was not aware of the traditions and was even accompanied by some locals. She was quoted as saying, "It's an insult to women if such things have happened. These are deeds of half-witted people."
next