7 ATTEMPTS, 1 DREAM: HOW A WAITER IN TAMIL NADU BECAME AN IAS OFFICER
Home >
News Shots >
Inspiring
By

Behindwoods News Bureau

|

Sep 22, 2018 04:06 PM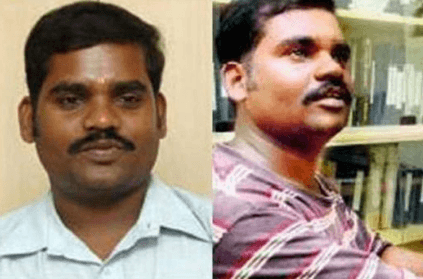 "Try, try till you succeed". This infamous saying is a perfect phrase to convey a waiter turned IAS officer's story.

For K Jayaganesh, who failed to clear the UPSC Exams a massive 6 times, getting into IAS was a dream he couldn't afford to miss out on. Hailing from a poor family in a village in Tamil Nadu, Jayaganesh studied to be an engineer. However, he worked off jobs, including that of a waiter.

Born and brought up in a small village called Vinavamangalam in Vellore, Jayaganesh's father used to work in a leather factory, while his mother tended to household work. Living among three other siblings, money was tight in the household.

Even though money was tough, Jayaganesh's father understood the value of good education and urged his son to finish college. Heeding to his father's advice, Jayaganesh passed with a whopping 91% and took admission into Thanthai Periyar Government Engineering College to study mechanical engineering.

"It was in Bengaluru that I started thinking about my village and my friends. I wondered sadly why none of them studied and worked in good companies. Can I help my villagers in any way, I thought?" he told Rediff

He soon resigned his job and started preparing for UPSC Exams. He was unable to clear the Preliminary round in the first two attempts due to lack of knowledge. He later came across All India Civil Service Coaching Centre in RA Puram, Chennai. Despite all the training and support, he failed at different stages during the next 4 attempts.

And then in his 7th attempt, he finally made it through. "Finally, when the results came, I couldn't believe myself. I had secured the 156th rank out of more than 700 selected candidates. It's a top rank, and I am sure to get into the IAS. I felt like I had a won a war that had been going on for many years. I felt free and relieved," he told Rediff

Jayaganesh's success was met with great joy in his village. His story is a testament of his true grit, self-belief and perseverance.
Tags :
#EXAM #IAS #UPSC EXAMS #VELLORE
next