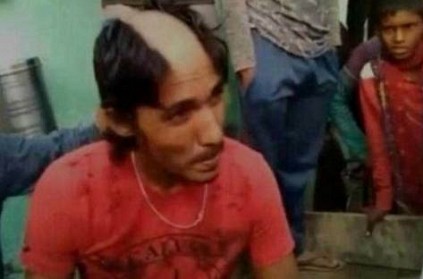 \In a shocking incident, a man's hair was shaved off, his face blackened and paraded for allegedly posting morphed pictures of himself with girls on social media.
Waqueel was beaten up by locals after which he was jailed by the police. A video of him being paraded has also gone viral. Waqueel's family approached the District Magistrate, who forwarded the video to the police and directed an investigation.
According to Ifrahim Hussain, a social worker who advocated Waqueel's innocence, the man was dragged from his house, beaten up and paraded throughout the village. Waqueel could have even be killed if some people did not intervene and stop it. Hussain alleged that Waqueel's Facebook account was hacked and morphed pictures were posted to make him look bad.
next