Most of us never have the habit of listening to announcements while travelling. Especially, the pilot announcement while travelling on flights.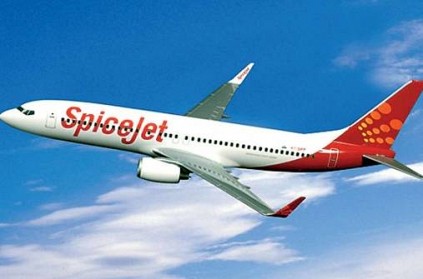 However, passengers of Kolkata-Bangalore SpiceJet flight on January 8 were in for a comical surprise when they tried to pay attention to their pilot's announcements. Reportedly, the air hostesses were reeling out an advertisement for Bharat Matrimony and said, "find a happy marriage." Immediately the pilot used his PA system and said, "Happy marriages are a myth."
The pilot while landing said, "On your left, you'll find a gorgeous view of the international airport. It is complimentary for now before they find a way to charge you for this too." The hilarious flight experience was shared by a Twitter user.
Our quirky, mysterious pilot (who, apparently has been practicing his set on multiple flights and multiple routes) gets his own article: https://t.co/hNhbV1eUFd Come on, spice jet, treat him well! (Or, charge a fee for his routine?)

— Mohit Rao (@mohitmrao) January 10, 2019
Spice Jet pilot gives two gems during the Kolkata-Bangalore flight. 1. Air hostess is reeling out an ad for Bharatmatrimony (new ad avenue for flights?) and end with "find a happy marriage." Immediately, pilot uses his PA system: "Happy marriages are a myth."

— Mohit Rao (@mohitmrao) January 8, 2019
next