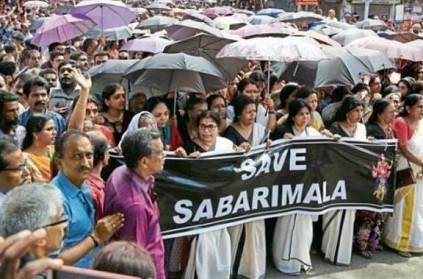 An intense clash took place in Kerala on Wednesday after two women below the age of 50 entered the Sabarimala temple. Reportedly, a man who was injured during the protests died last night.
Violent protests broke out across Kerala after two women under the age of 50 entered Sabarimala in the early hours of Wednesday. Highways were blocked and shops closed. Journalists reporting outside the secretariat were hit by BJP workers.
A shutdown was announced in Kerala by the Sabarimala Karma Samithi, supported by the BJP. Chandran Unnithan, 55, who was part of the Samithi was injured during a clash between BJP and CPI(M). He was injured on the head and eventually died at the hospital.
next